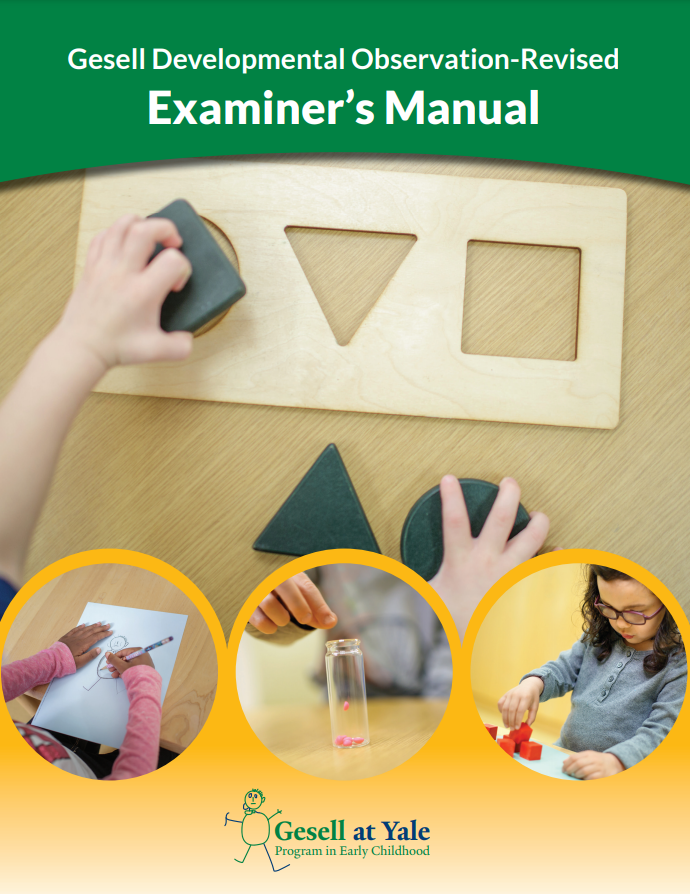 $200.00
$0.00
GDO-R Examiner's Manual
This is the official manual to accompany the GDO-R workshop and with direction for administering and analyzing the results of the GDO-R assessment. Additionally, it offers instruction on how to incorporate the Teacher and Parent/Guardian Questionnaires to conduct a true multi-dimensional assessment.
Receive a FREE GDO-R Examiner's Manual with registration to a GDO-R Workshop.
To purchase a current GDO-R manual, you must have been trained by Gesell in 2021 or after.