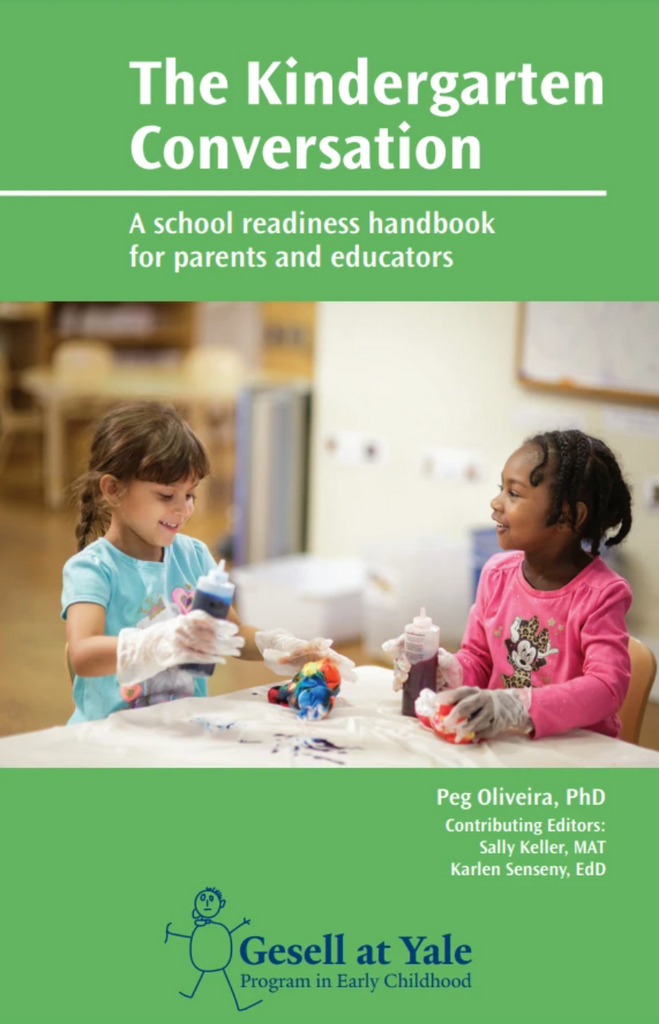 $400.00
$0.00
The Kindergarten Conversation - Private Webinar Package
What does it mean to be "ready" for kindergarten? This booklet and webinar combined offers guidance to parents and educators working to ensure a best fit for children and their entrance to Kindergaetn.  The important question of what a ready child looks like is approached through the understanding that every child exists in a system that includes their school, community and family. 
This private webinar package includes:

50 The Kindergarten Conversation Booklets
Live 1 hour Private Webinar geared for parents followed by Q&A
* After checkout, contact programs@gesell-yale.org to discuss date, time and content overview.